How does the guest experience the time between ordering and serving?
Magical – when Anders Fox mingle between tables and entertain, surprise and amaze. It raises the atmosphere and excites the total experience of an evening in your restaurant. With great sleight of hand and the ability to read the audience, he create magical moments.
Barmagic professional, elegant and open-hearted form of magic entertainment turns a regular night out into a memorable experience. Anders Fox understand the restaurant industry and are adept at creating an inviting and vibrant atmosphere for your guests and staff. 

Anders Fox attention is perfect; the show final is always adapted to the food being served. For what is better after a magic show then a lovely dinner?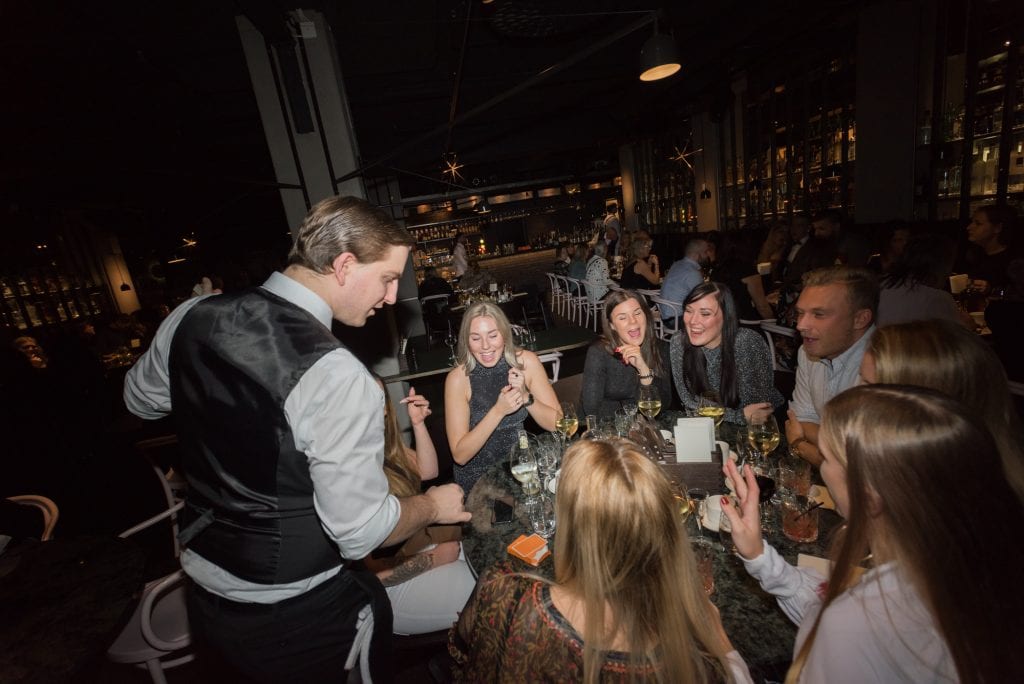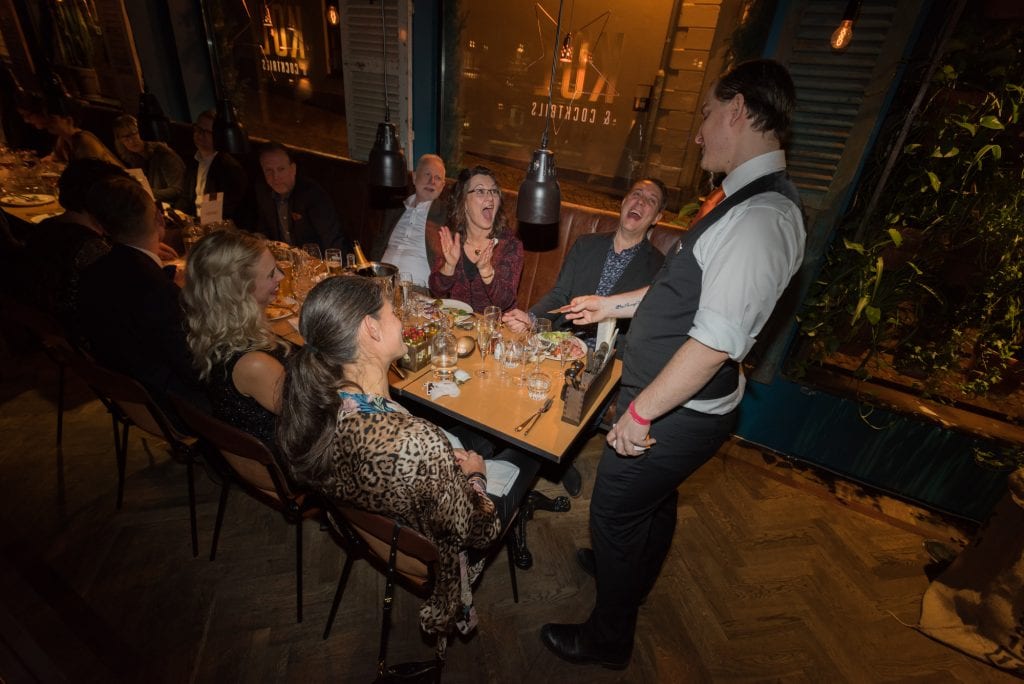 Anders Fox works with your staff. He adapts to your routines, times and wishes. Agility and attention means that there will never be any collisions; Food and drink will always be the main attraction.

Your staff will meet guests who are enthusiastic, positive and have something to talk about. And when the unforeseen happens in the kitchen, Anders Fox relieves the pressure by magical make the time goes away with entertainment.

Barmagic purpose is to, together with your staff, create a very effective entertainment service whose focus is on raising the mood in your establishment and giving your guests an extraordinary experience. Barmagic becomes your ace up your sleeve and a way to give guests more than they expect. It always pays off.
Magic moments worth telling your friends

Unique entertainment at every table and party

A gift from your restaurant

One more reason to return to your restauran
Social media marketing
Reviews that make your restaurant the buzz in the town
Happy guests returning more often
Increased repeat business
GIVE YOUR GUEST A MAGICAL EXPERIENCE
I'm happy when I see people laugh and be amazed by your entertainment. Provides a nice atmosphere and I will definitely recommend you in the future.
President of Swedish Bartender Guild
Oscar Hernandez
A gentleman entertainer.
Owner of Melt Bar & Restaurang
Sofia Sohlberg
Perfect for the bar and restaurant, entertaining for both the guest´s and staff.
Bar manager, Zigges Garage
Bobby
Magical in the double sense, the guests love it and your entertainment creates a true added value for the restaurant.
Restaurant manager at Mello Yello
Ola Hallenheim
Anders Fox is an excellent magician, incredibly charming and creates a wonder that leaves no one untouched.
Owner and artistic director at "Fröken Frauke Burlesques Club"
Fräulein Frauke
Anders Fox´s charm and ability to read people is very good. The evening offered lots of laughter, applause and wonder. Anders is a professional on so many levels, I highly recommend him.
Restaurant Manager at NOM in Västerås
Andreas Karlsson